No Matter Where You Are, Find A Business Near You
Supporting local businesses is not just a purchase but an investment in the West Babylon community. When you choose to patronize local expertise in West Babylon, New York, you're endorsing local employment and boosting the local economy. LocalCity Expert stands at the forefront of this movement, linking the West Babylon community with businesses that truly understand their needs. If you're a business owner in West Babylon, team up with us. From enhancing online visibility to crafting a state-of-the-art website, we're here for you. Dive into our
Local Business Resource page
and discover the avenues we can explore together.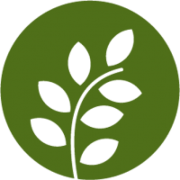 East Neck Nursing & Rehabilitation Center
📍 134 Great East Neck Rd, West Babylon, NY 11704
ennrc.com
East Neck Nursing Home & Rehabilitation Center in West Babylon, New York offers comprehensive short-term, sub-acute, and long-term rehabilitation and nursing services. Their newly renovated rooms are private and spacious, and the facility includes amenities such as a coffee house and beautiful grounds. The center focuses on enhancing health on every level through nurturing environments and groundbreaking treatment plans. Their goal is to help residents regain independence and return to activities that bring joy. The facility has accessible facilities and provides compassionate care tailored to each resident's needs.